Product Description
Yamaha Viking Spring Kit
Yamaha Viking Spring Kits
Warning! The factory springs are EXTREMELY hard to remove even with a spring compressor. There isn't enough space between the coils to get a standard compressor installed. Consider paying a shop to do the spring swap. Consider buying a special compressor from us or mailing your shocks to us for the swap.

One of the most common issues with the Viking is a steadily sagging rear suspension. The more you haul and the more miles you put on the Viking the lower the rear will sit as the springs slowly fail. To add to this problem, the factory rear shocks don't have a provision to adjust the ride height at all. You can't raise the vehicle as you need to. Not any more! Shock Therapy has developed a cure for this. Our new Level 1 spring kit comes with two new coil springs that are guaranteed not to settle and fade for the life of the springs and it comes with our CNC machined spring adapters and pre load adjusters. This system replaces your worn out factory springs with our spring adapters, springs and pre load adjusters so you can get the payload capacity back in your Viking as well as raise and lower the car as you see fit. You want 10" of ground clearance, no problem! You want 12" of ground clearance, not an issue at all. You can control it with our pre load adjuster. We offer this adjustable kit for the front shocks too! If you want to raise the front you can with no problem.
We offer this spring kit in two spring rates.
Standard spring: stock weight up to 250 lbs payload. This is best if you run with the Viking empty and up to 250 lbs of payload. You can carry more weight at any time but you may have to adjust the ride height up to keep the car level if you over load it.
Heavy load spring: consistent 250 lbs of weight up to 750 lbs. This is best if you constantly have a load in the back and sometimes add another 250-500 lbs to it. These springs will be pretty stiff if the Viking is driven with no weight in the rear.
Level 1 rear spring kit picture
The front spring kit comes in two spring rates as well.
STANDARD SPRING RATE: This spring is best for a stock Viking that just needs some ride height put back into it. Best riding spring
HEAVY SPRING RATE: This spring is best if you have a front plow or a full cab added to the car that places a lot of extra weight on the front
Level 2 spring kit picture
Level 1 spring kit...................$299.95 kit comes with rear springs, rear adapters, rear pre load adjusters, two spanner wrenches for ride height adjustments
Level 2 spring kit...................$559.90 kit includes Level 1 parts PLUS, front springs, front adapters and front pre load adjusters
Special spring compressor for tight spring clearance removal. Made by Motion Pro. Purchase through any Tucker Rocky dealer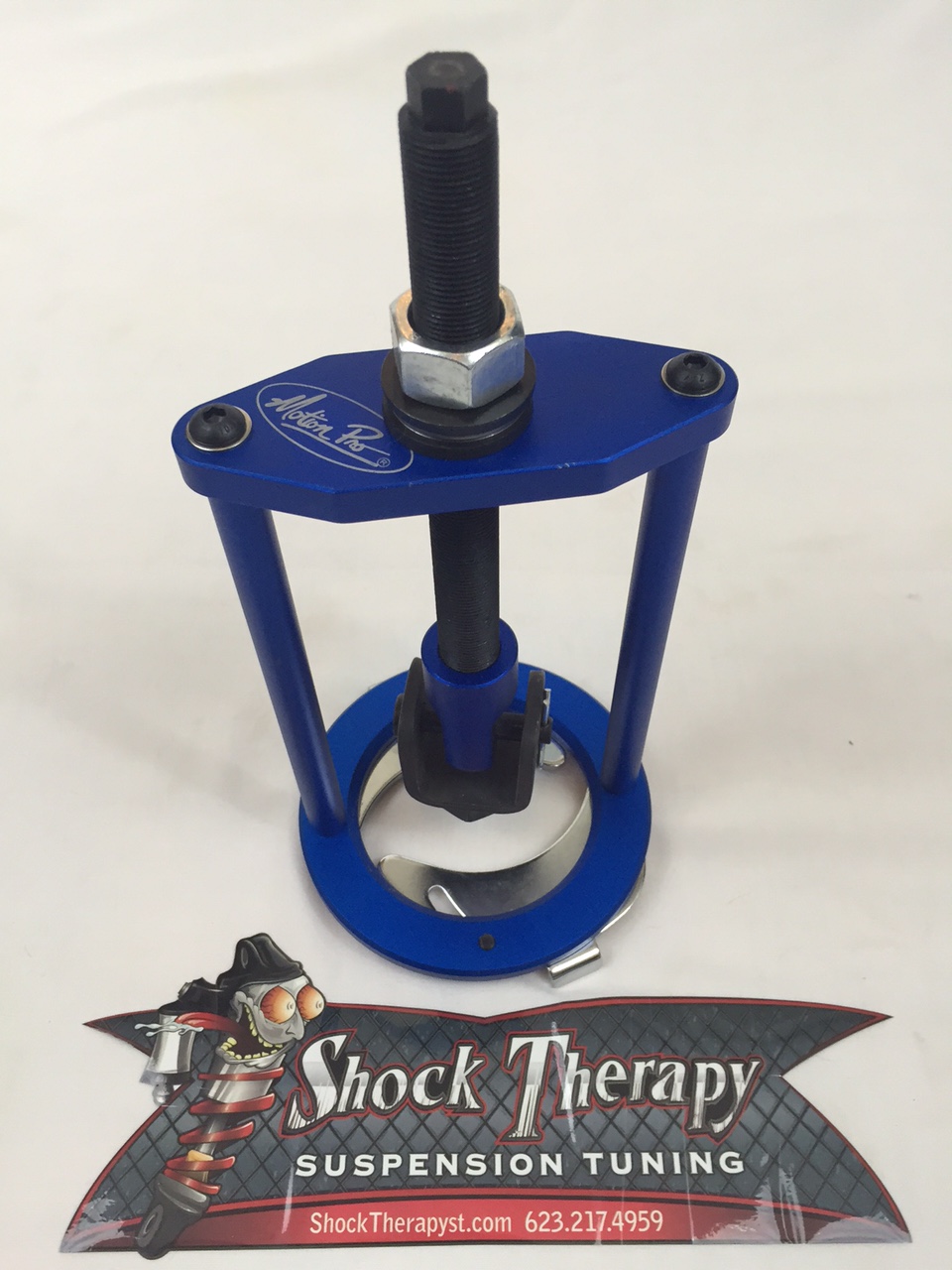 Product Videos
Product Reviews
Level 1 heavy Spring kit!

Fantastic what a difference in overall performance. No sag, great ride and raised my Viking back to factory spec. Haul an elk size load without any trouble! I would highly recommend this kit to any Viking owner, you won be disappointed.

I had the springs installed on my 2017 Yamaha Viking at the local dealership and they took it for a test drive and the techs were impressed with the ride. It sits higher as well.

Springs for Yamaha viking

Very happy with purchase , installed them today , took them to a shop to have them done ..... Like night and day ...NO SAG at all . I use this for ice fishing and will be loading it up , glad I got the heavier springs .... Shipped fast also 5 stars from me

I purchased the level 1 heavy springs for my 2014 Viking! WOW!! I was at 8" of clearance in the rear and after install, I am at 12.5"! And it is solid and rides great! I should have done this years ago as it replaces a known issue with the Viking!!!! So happy not to be dragging the backend of the Viking on the trails now!!! Thank you Shock Therapy!